Description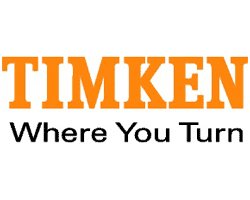 204RR6 TIMKEN Made Bearing 3/4 x 1.7805 x 0.61 3/4x1.7805x0.61 3/4 1.7805 0.61 3/4 1.7805 0.61
APPLICATION: P204RR6 , Z95042RST , Z9504RST , Allis-Chalmers 0536986 , Ariens 05407300 , Ariens 05412000 , Ariens 54073 , Ariens 54120 , BCA 204BBAR , BCA 8618 , BCA 8618DD3 , Case C28971 , Cub Cadet 470880R91 , Cub Cadet 465003R91 , Dixon 6011 , Fafnir 204KR3 , Fafnir 204KRNP2 , Fafnir P204KRNP2 , Federal FS1817 , Fox 2C5A5 , Honda 91102-UA4003 , Honda 91102-VA4-003 , International Harvester 464347R91 , International Harvester 465003R91 , John Deere AH17132 , John Deere AH17132H , John Deere B15650B , John Deere JD9239 , John Deere JD9239M , John Deere JD9266 , John Deere JD9296 , Joy 382464 , Koyo DG1945A , Lillisston 20-50-094 , Massey Ferguson 833411M1 , Massey Ferguson 833877M1 , New Departure 9504B , New Departure Z9504B , New Idea 012753 , Simplicity 108202 , Snapper 1-0696 , Snapper 1-3313 , Snapper 5-4073 ,Toro 109842 , Trail mate 11109 , Troy bilt 1185825 , Walker 5265 , Woods 16106 , Woods 0541200 , White Farm 833411M1 , Yazoo 204-060 ,
Used on various cultivators, gauge wheels, planters, disc tillers, mowers, spindles, lawnmowers and other implement applications.

For Bulk Orders Please Contact Cartney Bearing & Supply Co.

View All
Close
6 Reviews
Tinken Fafnir bearing 204RR6

Great bearing for my Simplicity Sunstar mower deck. Replacing the original 204RR6 Fafnir bearing that was OE when the deck was manufactured 36 years ago.

replacement bearings for JD 50 inch mower deck

Quick service and were the bearings John Deere put in my deck 35 years ago

good quality. great price

Perfect fit and great quality

This is exactly what I needed to get my old Simplicity mower deck in top top shape! Original equipment and the best price too!

What a difference! Highly recommend upgrading to these double seal bearings.

New bearings in the box just as advertised at a reasonable price! One really nice thing is the fair shipping cost. They are not like so many Brick & Mortar/Website sale outfits that think that pushing a "Print Invoice Button" on their computer and having to get their lazy butt's up to get the product off of a shelf has more intrinsic value than a salesperson at the counter actually doing more work to generate a sale and not charging a handling fee. They will get more of my business in the future!
View All
Close
The product image shown may not represent actual product.